New 2020 Mitsubishi Outlander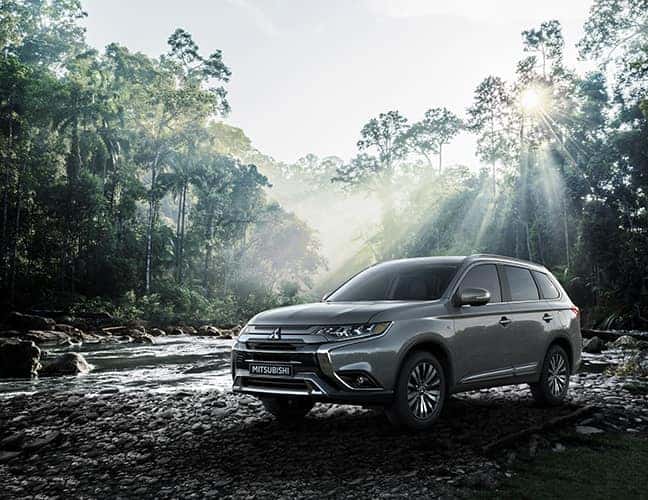 If you're in the market for a new family vehicle, the 2020 Mitsubishi Outlander is a must-see. This vehicle is filled with appealing features that can make your family's commute more convenient and exciting. For 2020, you can discover the Mitsubishi Outlander in six trim levels; ES, SE, LE, SP, SEL, and GT.
The 2020 Mitsubishi Outlander is a three-row, seven-seater SUV. The interior includes adjustable seating that allows you to rearrange the cabin in a way that accommodates your needs. If you need to fold down the seating to allow third-row passengers to get in or out of the vehicle, you can easily do so. Also, if you want to fold down the second and third-row seats to make room for cargo, the 2020 Outlander offers more than 63 cubic feet of available storage space.
The ES through SEL trim levels of the 2020 Mitsubishi Outlander has a 2.4-liter inline-four engine under the hood. This engine can achieve up to 166 horsepower at 6,000 revolutions per minute (rpm) and 162-pound-feet of torque at 4,200 rpm. If you opt for the 2020 Mitsubishi Outlander GT, this trim is powered by a 3.0-liter V6 engine that can earn up to 224 horsepower at 6,250 rpm and 215-pound-feet of torque at 3,750 rpm.
When shopping for a family-friendly SUV, you want a vehicle that is safe. The 2020 Mitsubishi Outlander is available with several safety features that can improve peace of mind. Some of these features include the multi-view camera system, adaptive cruise control, rear cross-traffic alert, blind-spot warning and lane change assist, rain-sensing wipers, and RISE body construction.
You can make the 2020 Mitsubishi Outlander yours when you make your way to Brooklyn Mitsubishi. We are located at 5910 Church Avenue in Brooklyn, and we hope to see you here soon.